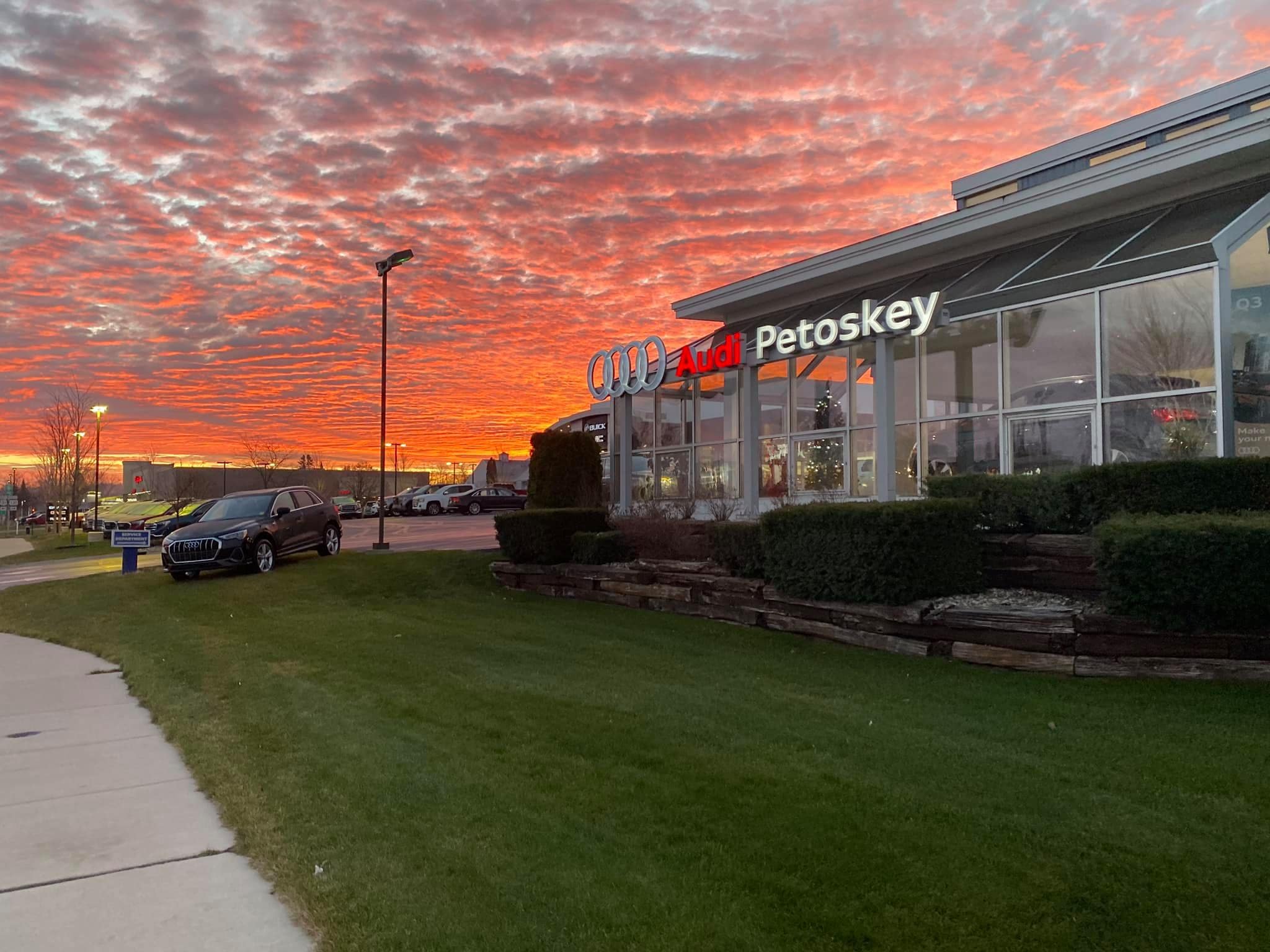 Our family has been committed to serving the Petoskey community for decades, from providing the city's school buses to offering a fantastic selection of new and used cars, trucks and SUVs in our Audi Petoskey dealership. We strive to be your trusted dealership of choice and we know a thing or two about how to do that thanks to a long legacy of satisfying customer needs and active community involvement in Petoskey and beyond.
We know you have a variety of options for purchasing and maintaining your vehicle, but at Audi Petoskey, we do our part to be different from the rest. 


Here are some reasons you can trust Audi Petoskey to serve you best:


Audi Petoskey has been family-owned and operated for more than 60 years.
We are conveniently located in Petoskey, right in your community. 
We are Petoskey's only new car dealer and we know our community better than most.
For years, Petoskey has entrusted its school children to our bus fleet; you know you can trust us for your next new or used vehicle purchase.
We take pride in being a resource for you before, during and after your vehicle purchase with us.
Our highly trained staff will assist you; whether you are seeking a new vehicle or need service or parts for your current vehicle.