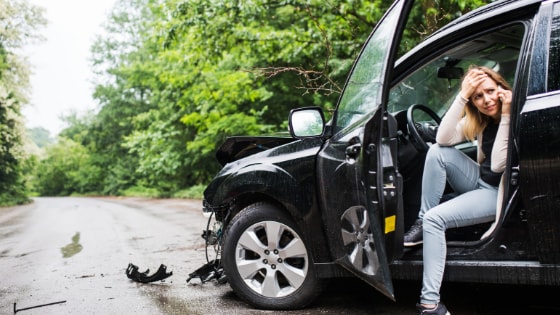 Our Body Shop in Petoskey Mi | Audi of Petoskey 
Audi of Petoskey in Michigan is your one-stop shop for all of your automotive needs and repairs. You can trust our experienced technicians to fix your vehicle no matter the problem. What's more, Audi Petoskey is a family owned and operated company and has been for over 60 years. When you keep business in the family, you know who you can trust. This gives our service an extra layer of trust and we service a wide range of vehicles. 
Best-Trained Technicians 
Whether you drive an Audi, Buick, or GMC, our trusted technicians are trained to handle even the most difficult repairs. At Audi Petoskey, we never overcharge our customers because we know that treating you right is the smarter option in the long run and our superior service and prices will keep you coming back. Technicians at Audi Petoskey are specially trained to be equipped to handle a variety of makes and models. When you are looking for the best of the best, come give our service a try. 
The Best Tech For The Job 
Aside from being a family owned and operated company, Audi Petoskey has the top of the line tools and technology for servicing your vehicle. You trust our technicians just like the city of Petoskey has entrusted us with its schoolchildren to ride in our bus fleet. Our staff is trained in fixing all manner and size of vehicles. Whether you need a routine oil change, new tires, or a more serious repair, we've got you covered. 
Fastest Service 
Our service is also one of the fastest in town and our customers come from miles around to get our quality service. You can trust our team of highly trained technicians not to mislead you or try to convince you that your vehicle needs costly repairs. Our reputation is rock solid for a reason and we pride ourselves on being the most trustworthy auto repair service in Michigan. Whether you find yourself in an accident, or your teenager is learning to drive and bumped into a pole, we're equipped to handle it all. 
Experienced Staff 
State of the art auto repair equipment provides our staff with the tools they need to get the job done right. Our service is also fast and you won't find yourself waiting weeks for an appointment. We also pride ourselves on our vast bays that rival even the best in the country. Safety is also a priority at Audi Petoskey and our staff isn't going to be taking risks with your vehicle while it is in our care. We treat every car we work on as if it were our own and we know how difficult it is when your car is in the shop. 
Community Priority 
If you are foregoing having your vehicle repaired because you don't know who to turn to, don't worry any longer. You won't be disappointed once you see our amazing facility at Audi Petoskey. We strive to meet customers' needs while also serving the community we are surrounded by. We have every reason to treat our customers right and we know that each time we do it's an investment in the local community. Each time we repair a vehicle, we are pleased to know that's one more customer who won't be taken advantage of by another service. 
There's a reason we strive to offer service that goes above and beyond what an auto repair service will typically offer. Each time we repair a customer's vehicle is an investment in both their future and ours. We know that you can't get to your job or take your kids to school without a fully functioning and safe vehicle. Let us give you the peace of mind you desire by letting our experienced team of technicians have the honor of servicing your family's vehicles. We know what it means to keep it in the family, we've been doing it for over 60 years, and we have no plans to stop any time soon. 
Don't be tricked by deceptive tactics and overpriced services! Instead, come see us at Audi Petoskey and you'll see why we're called the best. It's not just our customers who speak highly of us; it's the community we're surrounded by. Give us a call and speak to any one of our certified staff to schedule an appointment today.